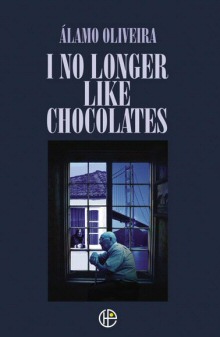 Samples of acclaim for the novel and its author:
Emanuel Félix:
Incontestable stylistic virtuosity.
Teresa Ascencao:
Honest and inspirational insight.
Luíz Antônio de Assis Brasil:
It's time to proclaim: Álamo Oliveira is a great writer.
Francisco Cota Fagundes:
Important and well-informed literary work.
Vamberto Freitas:
He is one of our most conscious and aware men of letters.
Elemar Ghisleni:
An incomparable work.
Ivo Machado:
A miraculous kind of writing... a novel of constant drama.
Lúcia Helena Marques Ribeiro:
A brilliant text.
Gabriela Silva:
In Álamo Oliveira the Azores have a great treasure.
Clarke M. Thomas:
Avoids the usual sentiment... yet touches the heart.
Serdar Tumgoren:
A timely story about an immigrant's dream.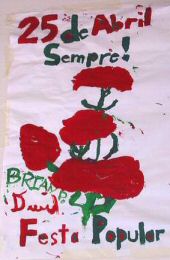 Álamo Oliveira and friends celebrated April 25 (Portugal's Carnation Revolution) and freedom of expression at a special conference at the University of California-Berkeley (news coverage courtesy Mundo Português), and at Tulare's Festa do Emigrante.
"All of you know how much we love America. So many of our own have gone there and they send back gold eagle coins, clothing, candy, bubblegum and chocolates to us," [Father Meneses preached]... José Silva would listen to this laundry-list of prosperity and fixate on the chocolates. He loved American chocolates, yet ironically he had never eaten one. He could only imagine their flavor.
– From Chapter 1. Read additional excerpts from the novel on this website.